This free Transports Tic-Tac-Toe Activity sheets will teach Farm Vocabulary and entertain your pupils at the same time!
There are a lot of different ways to travel. This free Transport Vocabulary Worksheet will help kids learn the names of 9 different means of transport.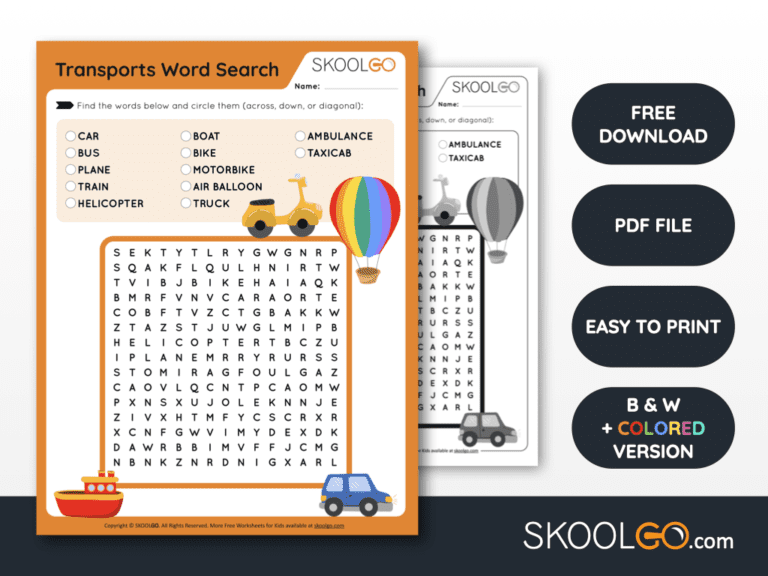 How can your pupils and kids learn new words and have fun at the same time? Try this free Transports Word Search Puzzle!